Latest News:
We now are on Face book and Instagram.....Many more pics and friends!


New Amps.
We have some new small point to point wired amps to go with the Buddy 15 DR.
Introducing the Rock Bender 20 DR and the Vintage Reverb 15 DR which is the baby brother of our Vintage Reverb 30 amp. So if you don't like one you will defiantly like the other! All the same size cabs, just different tubes (EL84 or 6V6) and electronics, you can even choose your tolex color! Check them out.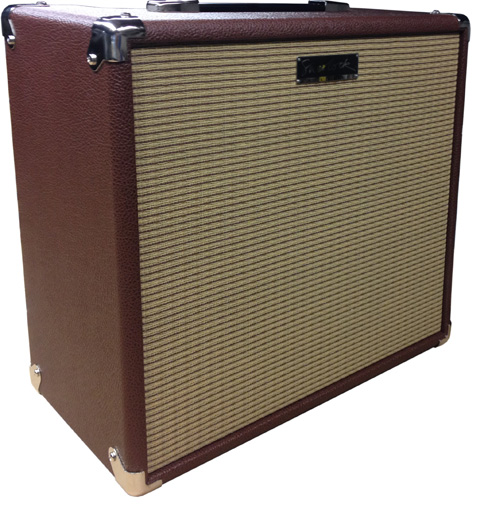 The Melbourne Guitar 2017 at the Caulfeild Racecourse.
Well the MGS has come and gone once again. This was our third year in a row now and it was bigger than ever. Some pics of the show before opening. Ash Ravens testing all the amps for the big weekend. I caught up with a lot of old customers that I had repaired amps for in the past and they where happy to report their amps are still working after all those years!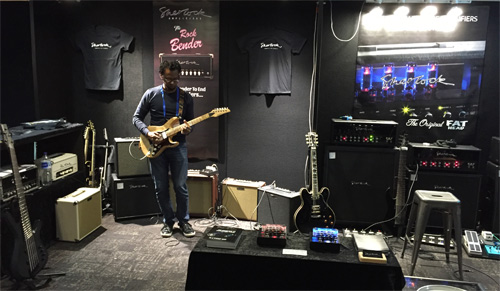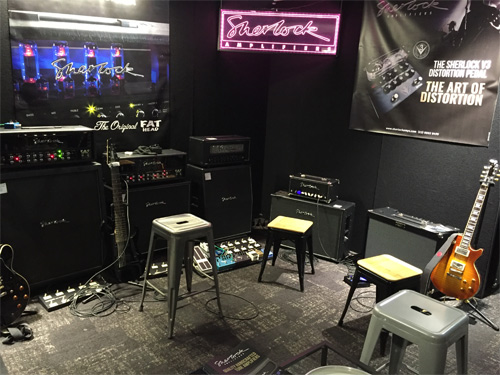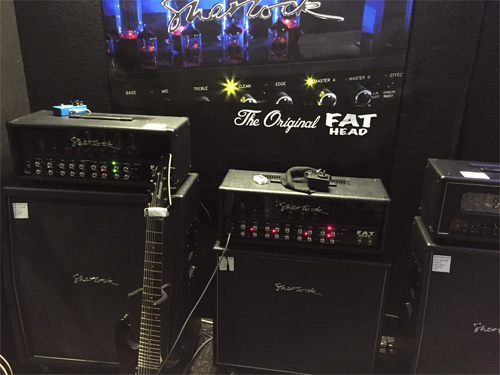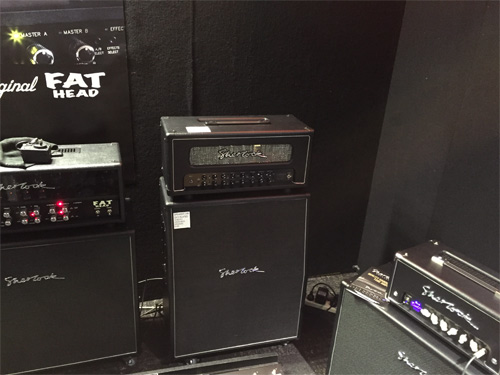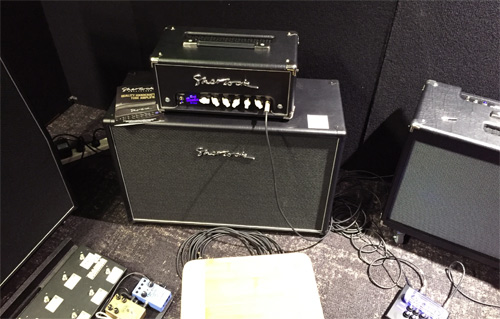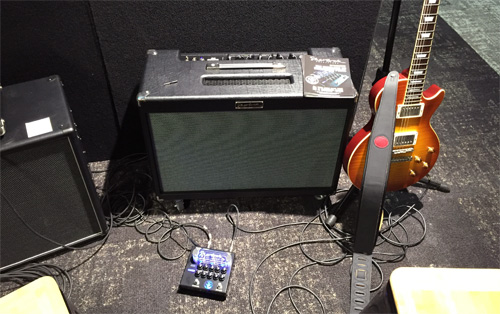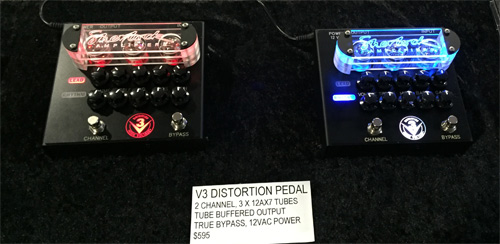 Damian Murdoch visits...

12-9-15

Damain from the Damian Murdoch Trio and The Ocean paid us a visit today and tried out the our GRid 30 Amp... Needless to say that the GRiD 30 is going to be his next amp one day, he said it's our best amp yet and the best amp he's ever played!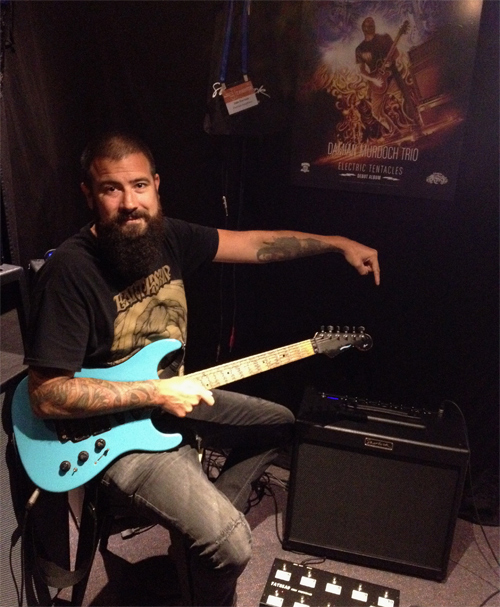 27-8-2015
Mix down Magazine....The Amp Doctor
Dale Sherlock is now the official Amp Dr. for Mixdown magazine. Tune in monthly to read what Dr Sherlock has to say about all your amp woes...
Dale has been servicing amps for nearly 30 years and is one of the most respected amplifier technicians in Australia.
http://www.mixdownmag.com.au/faqs-amp-doctor
Also, Check out our Mix Down ad for the Grid 30 amp.
http://www.mixdownmag.com.au/sherlock-grid-30


The winner of the Angry Ant competition is.........

Nick Carydias




You Lucky bugger Nick! Come and get your prize!!!!!
21-8-1205
Angry Ant Competition.
The winner of the Angry Ant competition will be drawn
Saturday night 22-8-2015.
Please ensure that all the purchasers of the Real Chords App. have submitted there email applications because you guys are in the draw too.
Stay turned contestants and good luck!
This prize is worth $600!

12 -7-2015
Some Pics of the very successful Melbourne guitar show 2015.
Please Note: next week we will be drawing the winner of the Angry Ant competition...stay tuned.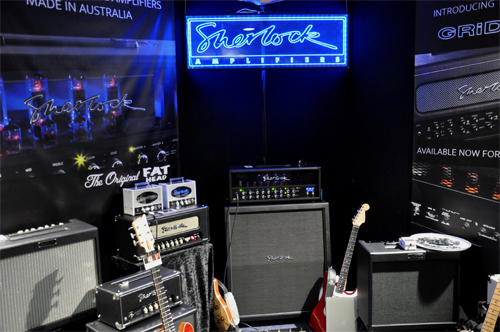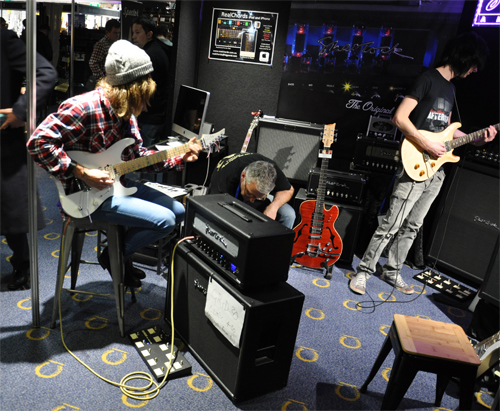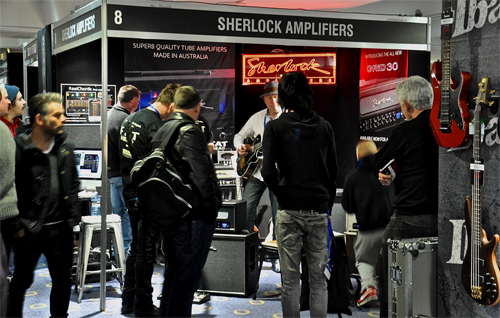 2-6-2015

Sherlock Amplifiers will be exhibiting at the Melbourne Guitar Show August 8 & 9 2015.
Come along and check out the full range of Australian made Sherlock Amps.
Rohan Stevenson will be doing some demo for us during the show.


1-6-2015

We are now agents for:



For quotes or to discuss repairs please call Mark Roper on:
0409 700 105

For pick up and drop off only please call Sherlock Amps on:
88020499

Drop off and pick up Guitars and Basses for Guitar Tuning Services at Sherlock Amplifiers.

Guitar Tuning Services has relocated to Avenel which is conveniently located on the Hume Freeway, 10 minutes north of Seymour and just an hour and a half from Melbourne.
For those that don't want to travel to the new workshop in Avenel we are now offering a pick up and drop off point for Mark here at Sherlock Amplifiers.


19 May 2014
Damian does a Fat Head Demo Clip which has been released now! Check it out!...
Fat Head demo

8 May 2014
Some pics of Damian Murdoch in his new Video clip featuring his favourite amp, the Fat Head and of course his band, Damian Murdoch Trio.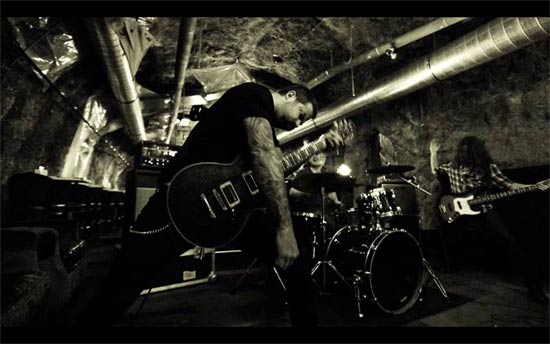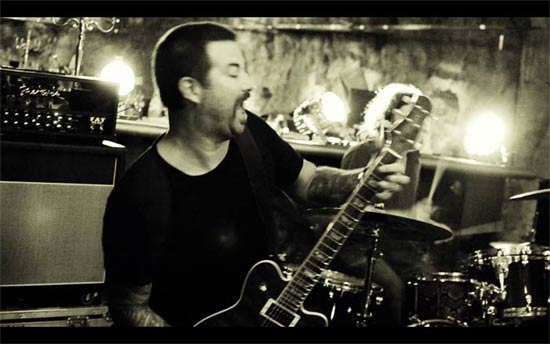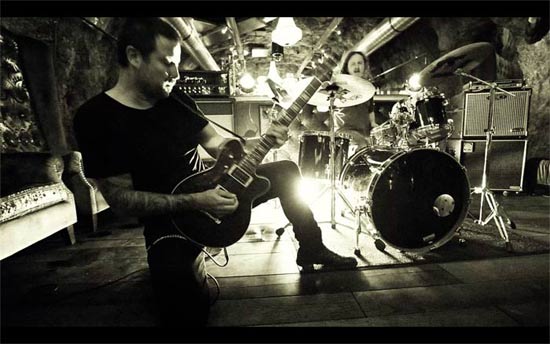 17 Jan 2014
New Address
Well its happened again, sorry for all the inconvenience guys but we have moved again, but not too far away. Still in Ringwood so same phone numbers, same web address you just need to turn your cars steering wheel in different directions to get here ......should never have been in the last place as they knew it was just a short term rental but neglected to inform us!

We have been working on a few new projects last year like the Fathead 30 and the totally revised Signal Station all tube Midi controlled preamp and will be going into production this year with theses products.


18 - 4 - 13

TUBE AMP SALE
For the first time Sherlock Amps is having a sale. We need to clear stock! So if you have been looking at getting a high quality, hand made tube amp, now is the time to do it. Please check out our Product overview page for discounted items.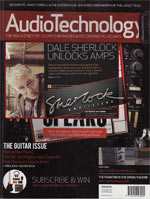 30-07-12
New Sherlock Amps review.
Mark Davie from Audio Technology magazine
has done a review on Dale Sherlock, Tubes
and Tubes amps.
Click to see the review.




9-5-2012
Sales and Marketing Manager.
A big welcome to our new Sales and Marketing Manager.
He brings many years of experience to the Sherlock team and we look forward to working with her. Rosalie's main role will be to promote our great products and services to a wider audience. He will also be handling the phones with his pleasant and efficient manner which will free up the technical staff, increasing workshop efficiency, and reduce build and repair times.

2 channel 30 watt Reverb amp nears completion.
Our new 30 watt, EL84, 2 channel, midi controlled prototype is finally being assembled!
This will make a few of you long sufferers happy. Its basically a 2 channel Vintage Reverb amp with 2 modes per channel, for example, clean, clean/edge for the first channel and vintage or modern distortion for the second channel. Channel switching, etc is controlled by the Sherlock Midi Mod. We hope to have this design finished very soon.
17-1-2012
Happy New Year all, 2012.

Well you can't say Sherlock Amplifiers remains stagnant, we have moved again, to a very much larger workshop in Ringwood. We hope this location is suitable for you guys, it is just such an amazing workshop in a great location. please see the contacts page for details.
new Fat head amp review.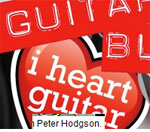 Peter Hodgson from i heart guitar has very kindly done a review on the Fat Head amp.
Thank you very much Peter for this great review!
i heart guitar /review-sherlock-amplifiers-fat-head.html


The Buddy now has Digital Reverb.
As promised, I have totally redesigned the Buddy amp and it now has Digital Reverb. And also included in this Reverb addition I have incorporated a Dwell control which is a Reverb input level pot which in effect controls the Reverb input or saturation level. It basically makes the reverb sound "Dwell" longer. This control is also found on the Fender Valve Reverb units.
Engraved Illuminated Perspex front amp panels
with your own Design.
Our CNC machining capabilities have increased yet again, as this is the future. We can now cut out and engrave custom illuminated amplifier perspex front panels like on the Angry Ant Amps. All you need to do is give us a file of a design and we can engrave it into clear perspex, mount it on your amp, illuminated it with some LED's and then the engraved pattern will glow in the dark ! H&K eat your heart out. We can even Illuminate your valves from behind with some LED's to finish off the effect.
28-9-2011
5 WATT amps
Who said not much is happening at Sherlock Amps. Well we have been flat out.
Latest on the list of product is the Angry Ant 5 watt , Single-ended, 2 tube screamer with an output mute and line out for recording and PA use. This whole product was made in-house with our CNC machine. Thanks Steve for your Input into this product.
1 x 12 Speaker Cabs
Next up is the 1 x 12 speaker cabs. We decide to do these as we received so many request for them. All the panels are again routed out on our CNC machine and then hand assembled and then Tolexed.

The Buddy Gets Digital Reverb.
The 15 watt Buddy is doing very well but it seems its lacking something! Reverb!
So, not wanting to disappoint the buddy is getting Digital Reverb. These Digital Module are really great and sounds just like a spring reverb but without the cost and hassles of a spring reverb. Good one Belton!

2 channel Vintage Reverb Amps with Midi
Well this is taking longer than I though but its well on the way to being completed. So Greg, Sandro, Dave and others its nearly there boys just a little longer

8-12-2010
New Tech
Chris has joined our technical team, and after a 2 week part time trial, has proven himself worthy to be shifted to full time. Although only young Chris show the potential to be a great Technician. Welcome aboard Chris!

There has been so much going on in the last few years that most of you guys don't know about and I feel like I need to fill you all in.

The Website
As you probably guessed there is a lot to tell seeing it's been so long since the last website.
Well I haven't been sitting around scratching my head trying to figure out what to do next, that's for sure, in fact I've been run of my feet with building, repairing and some design work so in a way I haven't needed a new website.
Its hard work designing websites as anyone who has done one can tell you, so thanks to Nick Dube for getting the structure and the look that I was after completed.
The next job was the content which I think is the hardest of all. I had Pete Whally do a lot of the wording for the products and the about Dale page, (thanks Pete) so if you don't like it blame Pete. Then there is all the pics to go in, they have to be edited, resized and then more text, linking pages etc, etc. I'm glad its done! I hope you like it.
The New workshop
We have moved into a great new workshop! One of the reasons for the many delays in finishing the site.
Far better than anything in the past, more that adequate space, natural light, built in shelving, power outlets, air conditioner and even a wash basin all in the one building.
In this inspiring environment I'm eager to get some more amps designed and built.
Sherlock Amps has gone CNC!
This means we now have a Computer Controlled cutting machine specifically designed and built for our business, which will cut out all or timber panels used to make our head and speaker cabs! It will also cut out aluminum chassis for amps, Prototype PCB's for product development, and even engrave lettering on amp panels and stomp boxes. We can take on a lot more custom work also at a cheaper price.
Frankston Festival.
You all know that the Frankston Festival has come and gone a while back which we attended and blew everyone away with Damien Murdock, (king of shred) and his mates taking the Fathead through it paces.
But the confirmation came that we had some great amps when we received encouraging words from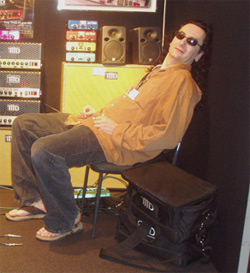 Ed De Jong.
Ed's a Session player from the States and demoed the THD gear in the stand next to us. Speaking about the Sherlock Fat Head amp, he said, "That's one of the best switchers I've ever heard" and for the Vintage Reverb, "I could sell all these 30 watters tomorrow in the States", this put smiles on our faces. Ed Stopped everyone that passed by our stand with his playing our gear, truly a great musician.
We had a great weekend and ended up selling quite a bit of gear in the months after the Festival. It sure pays to get out there. We have some pics of the festival scattered throughout the site.

New Amps
Speaking of amps we are working on a more basic version of the Fathead. This amp I want to be a simple 2 channel amp with 2 modes/voicing's/gain structures on each of the channels.
It would be 50watts with either 6L6's or EL34's and of course our patented TMS biasing system. Footswitch operated, Midi optional. Most of it is completed.
If any of you guys have any ideas about features I would like to hear from you.
I value your input.
I've also designed and built a few of the new Bubby amps which were born out of the Reverb tank amps which I have made quite a few over the years, spare reverb tanks permitting.
This is a simple budget amp, no frills, minimal controls like Input, Volume, Tone, fitted with a 12" speaker, 15 watt class A push pull or single ended class A, 5 watts for around $1000-$1500 depending on configuration. They sound fantastic. For more info see the Buddy page.
Then there is the Vintage Reverb 30 amps which I think most of you know about and I have briefly talked about above. They are selling quite well. For more info check out the products page. There may now be a accessory for this amp.. a 2 channel all tube distortion pedal. See more on this below. Also for these amps we have been playing around with the new Belton digital reverb modules and I have to say they are just awesome, so you have a choice of reverb now with VR30 and the Buffy, spring or digital. click here for VR30 and here for the Buff Tone

Midi loop Switcher
The next thing is a Midi loop switcher some people have expressed interested in.
I've done quite a bit of work on this and hope to finish it soon. Rack mount, 8 loops controlled by our 10 button Midi Controller or other. Another use for our Midi Mod module. The Midi Mod has proven to be a great little switching unit.
OCtigator
Speaking of Midi switchers we have our custom made, Midi Amp channel Switchers
that are slowly evolving into standard product, lot of work has been done on this also and is now functioning. Its called the Octigator, a name used on one of our early switching units.
8 switching control lines and a custom lead supplied for the amp requiring switching. More..
Tremit
We still get a few enquiries about the Tremit.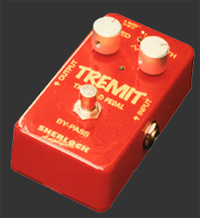 This was a great pedal and we sold many tones of them. We decided to discontinue the Tremit due to the amp building which we are focusing on. Also there so may people making pedals now we thought we would do what we do best and concentrate on amps. We can't do everything. Same thing for the 9 volt power supply,
however we still make small quantities - 10 at a time for those that still want a good little power supply. Simple things like AB boxes we have the parts for and we can make one up pretty quick. You just need to order it. for more on this see our Custom shop page
Signal Station rack gear
The Signal Station rack gear is on hold and has been so for some time now. However we do have some Preamp chassis left over and if you want one we could make up a special "one off" for you. We just need some interest in these products to get them into production again. The 5050 power amp is a great product and they still come in for repair from time to time. I open the lid of one a while back and it still looked like it was made yesterday! It was made nearly 20 years ago. Another testament to the quality of our product.
If we were to get them into production again the power amps would be the same but the preamps would be moded up to the Fat Heads specs.
Something else i have been working on is a all Tube, Distortion pedal. This is coming up fantastic. It has 2 channels each with there own gain, tone and volume controls and an overall master volume. Each channel is access with one of the two footswitches, the other for bypass. The only draw back with this pedal is it has to have its own custom power supply, but that's ok because it's the real deal 2 channel tube preamp in a stomp box. Alternative to a separate power supply for this pedal, i'm thinking it could be sold as an accessory for the Vintage Reverb 30 or Buff Tone and use there power supply to power it up. Just plug it into the amp!

Anyway I think that's all for now. So Check out the website, there is a lot to it.
Any suggestions or problems with it I would love to hear from you.
Oh and before I go I would just like to say thanks to all you guys for your support in buying our product and sending myself and the numerous guys I have had working for me over the years much, much work. It has been a pleasure and I look forward to serving you into the future.
Kindest Regards
Dale Sherlock
Sherlock Amplifiers